Both of two programs Mercedes-Benz EPC and Mercedes-Benz WIS/ASRA use the EWA-net server, which uses an external JAVA machine. The main problem can be in the failures of the EWA-net server starting process or its incorrect configuration.
7 days for the system test.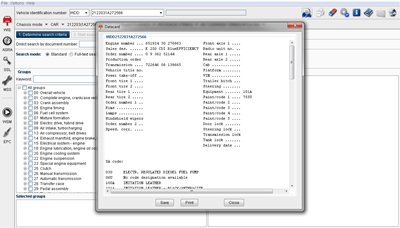 For more convenient work it is possible to make integration of WIS/ASRA into XENTRY Diagnosis systems in standalone mode.
Depends on complexity. From 50 EUR.